Best PPC Marketing Company in Australia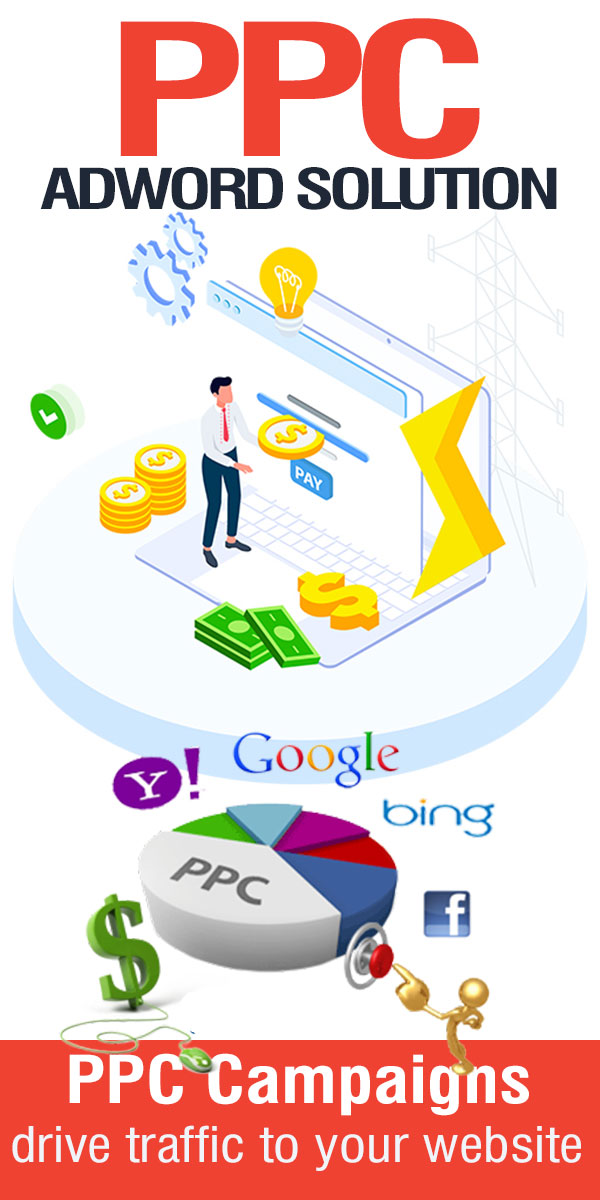 Pay-per-click is a powerful digital marketing tool which is executed through platforms like Google Ads, Facebook and Bing. And business (the advertiser) have to pay only for clicks when a user connects through your landing page. It gets hard to sustain in today's competitive digital space, so your strategy of PPC should be capable of outgrowing every other business. If your company has a digital presence, then PPC is the need of the hour for you. PPC helps in generating accurate and relevant leads and thus escalating the client base of the company. PPC helps to get your business recognized on the global front if you reach the right prospects. It helps in saving a lot of money, and it is more like buying traffic for your website. One-click at a time can change your business visibility all together. If you want more Click, Leads and Sales for your business and looking for fast Return on Investment, then you're at the right place. MagicByte Solutions will help you earn a spot at the top of search engine pages. According to statistics, 97% populations browse the Internet to find local products and services. And 75% of people are of opinion paid advertising services makes it easier to find the right information online, and most of then click on paid ads.As an award-winning and credible PPC Agency in Australia, MagicByte Solutions will never disappoint you; we strive to take your business presence to new heights and helps to connect with the right audience. We advertise your success all over the Internet with our Paid advertising services to attain success. Give us a chance to be your PPC partner, we promise to help you getting instantaneous entrance to ad networks and search engine pages such as Microsoft advertising (or Bing Ads), Google Ads (for Google AdWords), as well as on the influential social media marketing platforms such as LinkedIn, Instagram, Facebook, Twitter and Pinterest.You highly require our price-winning digital marketer's proficiency to advertise on these platforms.MagicByte Solutions PPC Agency in Australia has a high track of successful running of Pay-per-click campaigns for clients. One click-at-a time is what we believe in, our unswerving amalgamation of PPC management, PPC Marketing and Paid Advertising services helps us to flourish clientele's business.
Our digital marketers create unique campaigns which are scalable, easy to manage by using cost-effective Ads Copy and Landing pages to help the business to attain fruitful results.There is nothing more satiating for us than seeing the client's business grow. Evena single pie of money or bucks you spent on paid advertising, we ensure we will get you all the money back with additional profit in the form of ROI.Using Paid search, you can increase business revenue, if the PPC campaign is done in the right way. To achieve the most out of the digital marketing campaigns, we create an enriching message that combines the relevant keywords, advertisement and site's overall experience to generate leads and sales.As a top-rated and reliable PPC agency in Australia, MagicByte Solutions offers you one-stop destination for paid advertising services and PPC marketing services.Our qualified and certified digital marketers test, analyze and optimize every aspect of the campaign meticulously. We submit monthly analytic reports to the client's on how campaigns are progressing as we believe theyhold full rights to know what is happing in PPC campaigns. We have expertise in choosing the most valuable keywords and conducting extensive research for your business that are most imperative to your industry.
What makes us stand amongst other PPC agencies is we first of all brainstorm ideas for designing matchless PPC campaigns and then determine your potential competition and lastly consider keyword search volume. The prime goal of ours is to increase traffic on the client's website that too from a particular geographical location.We have right pricing PPC campaigns which are cost-prohibitive that won't burn a hole in your pocket. Even our PPC campaigns target mobile audience to engage and convert them through search, display, video and in-apps Ads. Continual campaign testing, regular and transparent reporting, strategic bid management, Ad copy testing, Lead and phone call tracking, landing page testing, rule-based bidding management, keyword targeting updates, monthly reporting, and comprehensive industry and competitor analysis is what we as a PPC marketing agency and paid advertising services indulge in- to optimize your campaign for best ROI.We use Text Ads with Keywords to target the right audience, which further helps in generating prodigious ROI on a search engine.With our Paid advertising services, we advertise on various platforms like Google, Facebook and Bing to attract more qualified leads and acquire high-value sales.